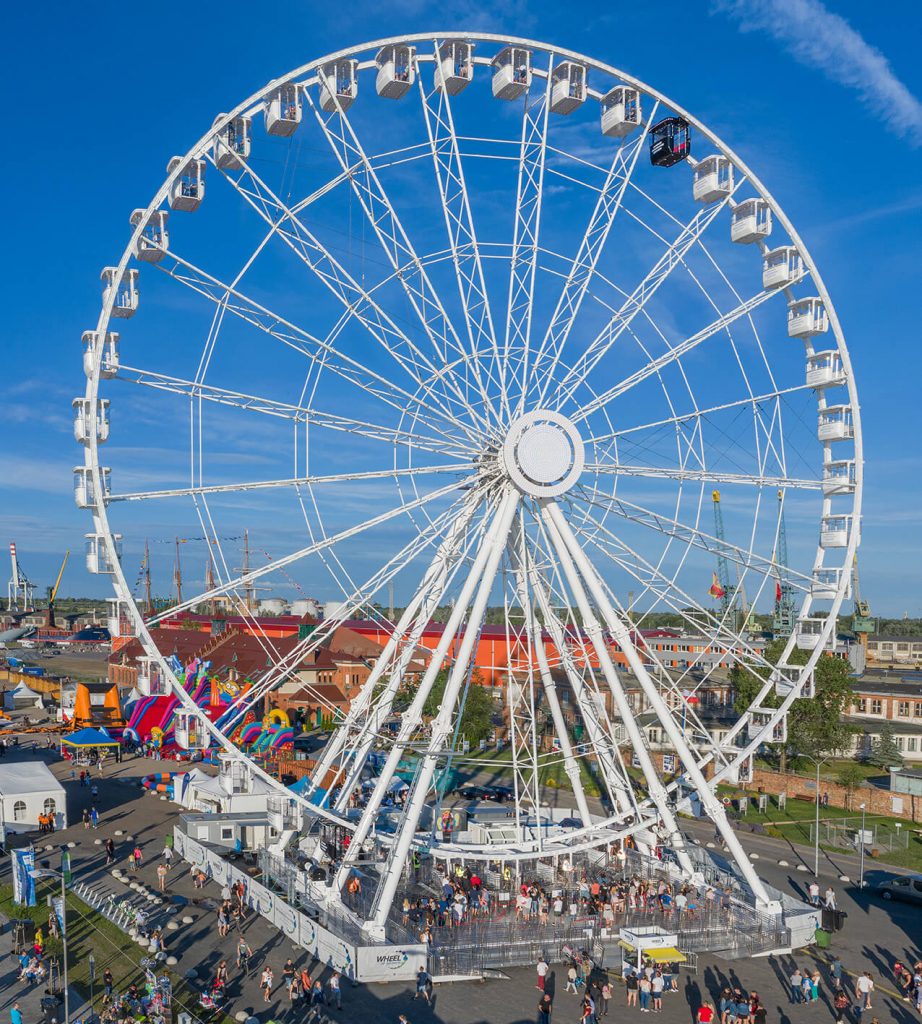 Special Giant Observation Wheel, completely designed and manufactured in Italy. The Giant Wheel is especially made for Sites that are used for several months or a few years. The Wheel thereafter can be easily disassembled as it is built on a steel base and no foundations are required.
The Giant Wheel becomes in this way transportable which increases the value for the Business.
The giant Wheel is an excellent Investment as the value of the Giant Wheel remains high and the "Return on Investment" is short if the Investor is able to assemble on the right spots.
Buying a Fabbri Wheel means not only buying the Wheel but having also their technical support in the case of being needed. Fabbri Wheels are made in way to avoid any down-time for the Business in way the Wheel can always rotate when necessary.
The choice of the right design for the station, roof of the station, light packages on the Wheel and Cabins and types of Cabins are choices that will be made by the Buyer or together with the Buyer .
Due to Fabbri wide experience in the field of the ride Manufacturing Industry and their knowledge of the market makes it easier for the Buyer to make the right choices depending on their personal needs and requirements
| | |
| --- | --- |
| Technical Data | Specifics |
| Dimensions | 25.00 x 20.00 x 53.00 m (H) |
| Total capacity | 252 Passengers |
| Number of gondolas | 42 |
| Estimated theoretical capacity | 1200 pph |
| Speed | 2 RPM |
| Loading | 3 gondolas at time |
| Transport | 22 trailers – 13.6 meters |
| Version | Semi portable |